Get to know the faces behind River Wealth Management. Click Read Bio to expand.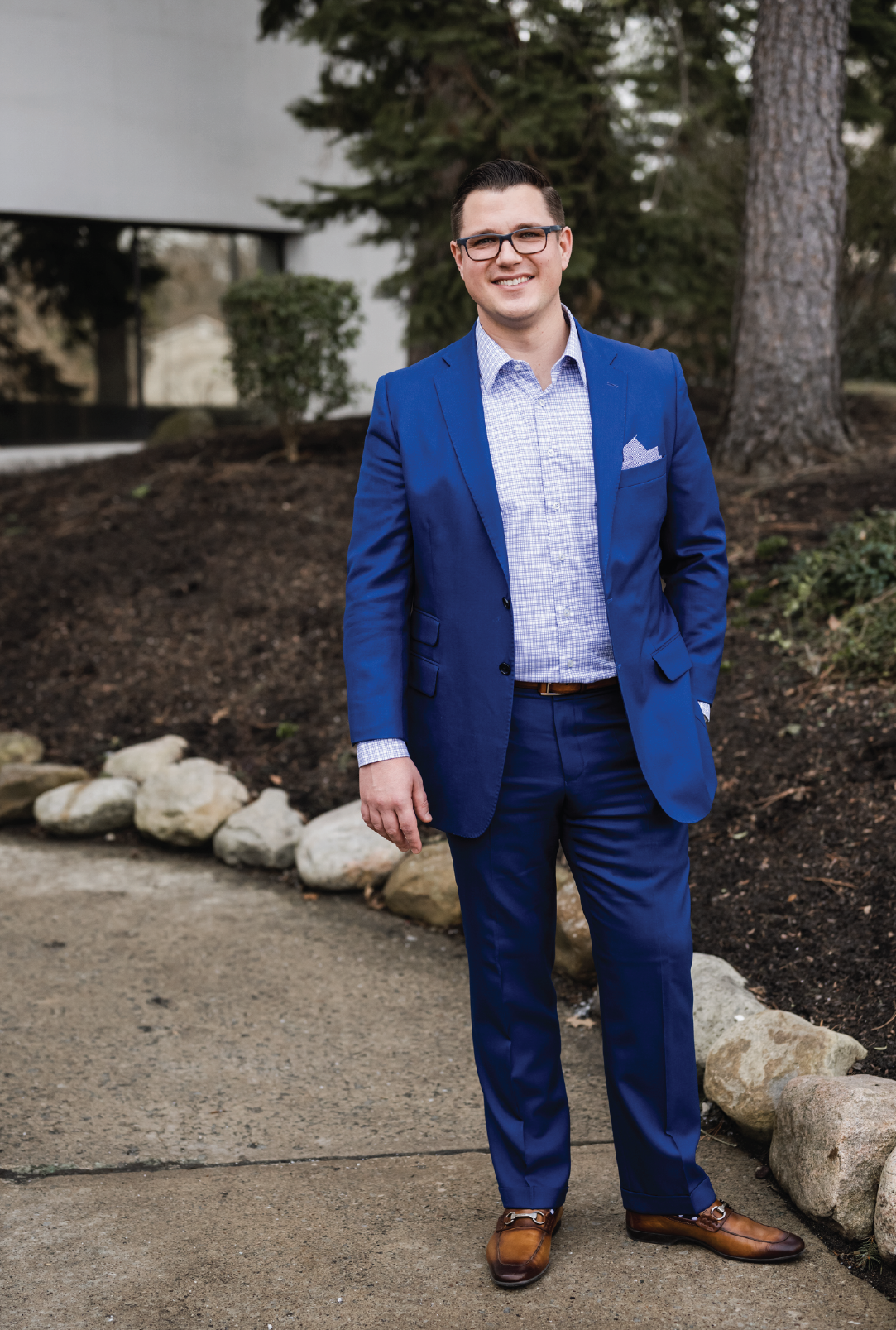 Tim is a Certified Financial Planner (CFP®) and co-Founder of River Wealth Management.  He began his career in 2011 as a Financial Representative for Northwestern Mutual Financial Network in Cleveland, Ohio.  During that time, he acquired his insurance licenses and LUTCF designation, while gaining valuable first-hand experience.  Shortly after, he began working for a local wealth management firm, earning his Series 7 and Series 66 Securities Licenses prior to graduating college.   
Tim graduated from Ohio University in the spring of 2012 with degrees in Finance, Management and Strategic Leadership.  He has over a decade of industry experience working directly with clients and is excited to apply his unique insight to River Wealth Management.®) Certificate in January of 2015.  CFP® professionals are required to meet additional education, examination, and ethical standards as compared to their peers.  More importantly, as a CFP® Tim is a fiduciary, and therefore must always act in the best interest of his clients.   With less than 30% of advisors able to claim this distinction, he is now a part of an exclusive membership. Tim married the love of his life, Kelly, in 2020, and the two reside in North Royalton, Ohio. They were recently blessed with their first child, Parker, and look forward to growing their family in the future. He is a sports lover with a competitive spirit who enjoys activities including baseball, football and tennis. He is an avid golfer, and his other interests include traveling, spending time outdoors, and being with his family and friends. 
Tim obtained his Certified Financial Planner (CFP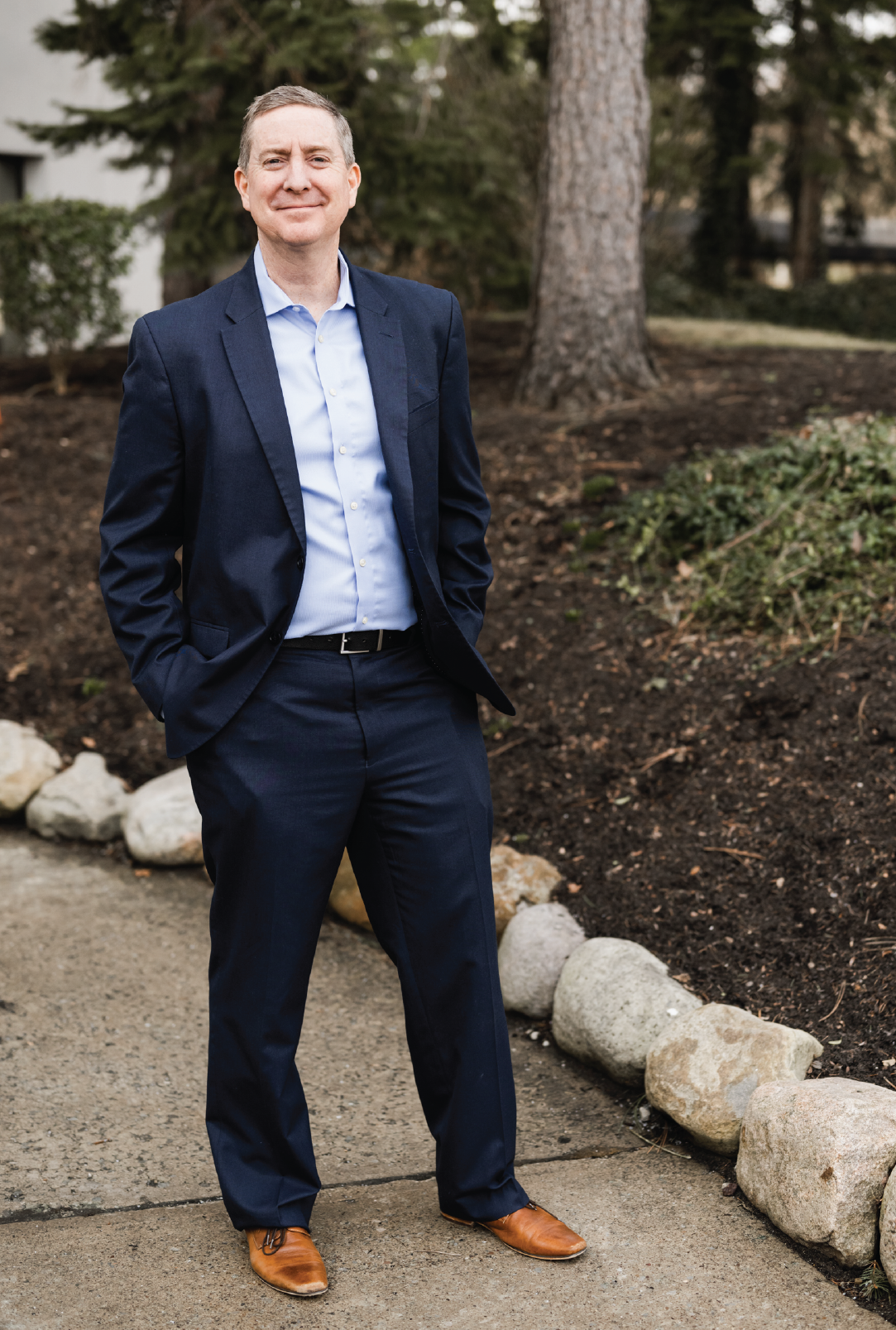 Scott Huff has been a registered representative since 2001, passing his Series 7 exam on September 1st, 2001. Scott has had a variety of roles through the past 21 years starting with privately held real estate investments.
In 2008, Scott served as an Independent Fiduciary for the U.S. Department of Labor, E.B.S.A. overseeing the process of pension plans sanctioned by the courts.  Scott enforced the provisions of the judgments including dissolving plans, upholding terms and even restructuring plans.  This experienced was used in designing pension plans for small and medium size companies.
Scott parlayed this pension plan experience to offer personal advice.  In 2007, Scott began serving individuals in a variety of ways including financial planning, budgeting, and estate planning.
 In 2010, Scott was elected to the Board of Trustees of the Ohio Police & Fire Pension Plan.  Scott served as Chairman of the Investment Committee, overseeing $16 billion in assets, the investment strategy, investment proposals and using those funds to secure the retirement of police and fireman in the State of Ohio.
During his tenure, Scott completed Advanced Portfolio Management Classes at the Executive Management Program at the Wharton School of Business.  This program was the catalyst to understand how the Ultra-high Net Worth managed their assets.
Scott has owned several outside business during this time including a freight business, rental properties and technology development company.
In 2014, with the loss of his father, Scott began writing and formulating Yourefolio.  Today, Yourefolio is one of the most predominantly used Estate and Legacy Planning softwares by estate planners in the U.S. It is currently the most comprehensive professional platform on the market.
Scott is motivated to be one of the best investment advisors through his passion for tennis.  Scott was an accomplished junior player leading to a scholarship athlete at the University of Akron.  Scott competed on the Men's Team from 1991-1994 and was captain his Senior year.  Scott coached the Orange High School Boy's Tennis Team and was Plain Dealer Coach of the Year in 2004.  Scott is the current Head Coach at Saint Ignatius High School. Scott coached on high levels including a stint under Carlos Goffi, the coach to both John and Patrick McEnroe. In 2010, Scott captained a U.S.T.A. Team at the 4.5 level that was National Runner-Up.  
Scott currently resides in Rocky River, Ohio with his wonderful wife of 14 years, Jessica.  They have two children, Allison and Adam and a super cool Wheaton Terrier named Winston.
Learn More About Me
If you had a million dollars to spend, what would be the first three things you would buy?
A vacation home in Fort Lauderdale, Florida.  I would put a tennis court in my back yard, and I would take my family on the trip of a lifetime to places like Australia and an African Safari.
What's the most likely place people could find you on a Saturday night?
Hanging out with my family and children either spending time at our lake house at Catawba Island or watching a movie.
Which would you pick: Living on the beach or living near the mountains?
No question, I am a beach guy.
Imagine being approached by a genie who offers you three wishes. What might those wishes be?

That every person on the planet would get along.
Second, that every person on the planet had enough food to eat.
Lastly, that I could live to see my children raise their own kids.
If you had the ability to travel back in time, what's something you would tell your 18-year-old self?

Be smarter with your money 🙂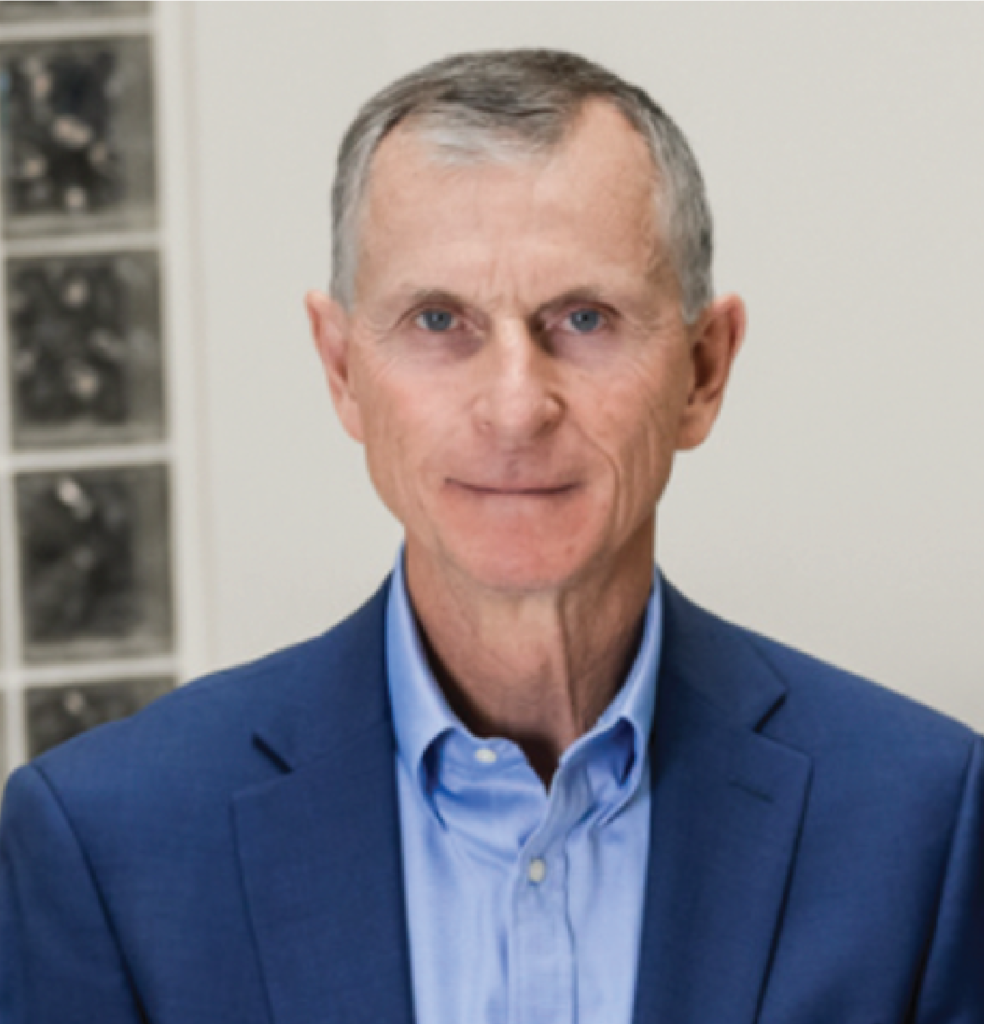 As Director of Business Development Don specializes in Retirement Planning, Qualified, and Non-Qualified investments. Don provides his clients with a comprehensive plan, while focusing on income engineering. He works with clients who may be taking their first steps towards saving for their future, those looking for a blueprint to reach their financial goals, and those who are considering retiring or are retired.
Don began his financial services career in 2003, working for a pension consulting company utilizing Ascensus 401(k) platform, recently recognized as Retirement Leader of the Year in 2019. His focus during this time was administering Qualified Retirement Plans. The relationships he cultivated during this time has led to many business owners who are now personal investment clients.
Don lives in Bay Village with his wife Susan and has three children, Natalie, Jennifer, and Laura.
The advising team at River Wealth Management provides a comprehensive approach to financial planning that offers services from consultation and wealth management, to tax, estate, and retirement planning. Our mission is to work with clients directly to identify their financial goals and objectives, then create a road-map designed to help them realize those dreams. Don works in tandem with the other professionals at River Wealth Management to deliver a robust client experience.